Introducing the book of pipe systems and polymer fittings (failure analysis and pathology of the problem)

1396/06/05
byمدیر سایت
1514Views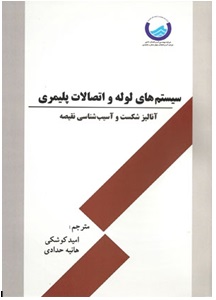 Polymer Piping and Fittings Systems (Failure Analysis and Pathology). Translation: Omid Kushki _ Hania Haddadi


Due to the fact that plastic and polymer materials are widely used in the manufacture of pipes and fittings in our country, the need for information and knowledge of the day is well felt. Hence, the translation of this book into the development of the knowledge of producers and the achievement of superior quality with the simplest techniques and details has been taken.
The study of this book is recommended as a reference manual for a wide range of users and community experts in charge of plumbing, engineers and planners, pipe manufacturers, organizations responsible for this connection, and the standard organization.